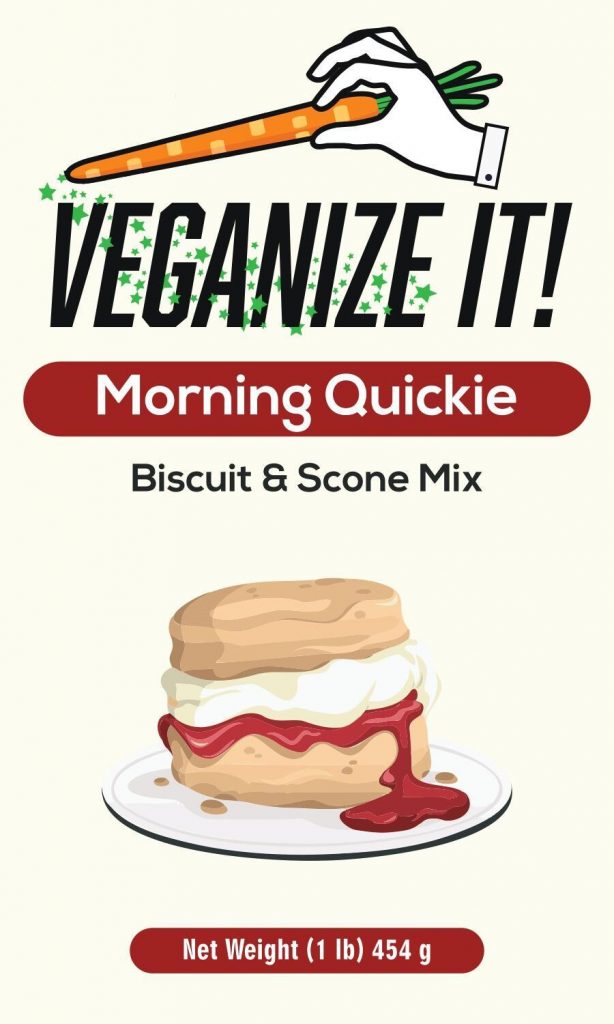 Ingredients
3 1/2 cups Morning Quickie Vegan Biscuit Mix
1 cup Rice Milk (or preferred plant based milk)
3 cups Vegan Butter
Preparation Steps
1. Preheat oven to 350 degrees
2 . Mix biscuit mix with milk of choice and vegan butter in mixer with dough hook or bread paddle. (No need to melt butter.) If you do not have an electric mixer, beat in ingredients thoroughly, then knead dough with hands until evenly mixed.
3. Spray cookie sheet with cooking oil or place parchment paper on cookie sheet.
4. Place 1/4 cup sized dough balls on cookie sheet and bake at 350 degrees for 20 minutes or until biscuits rise and lightly brown. Time may vary slightly depending upon oven and altitude.
5. Serve hot or room temperature with you favorite breakfast goodies!