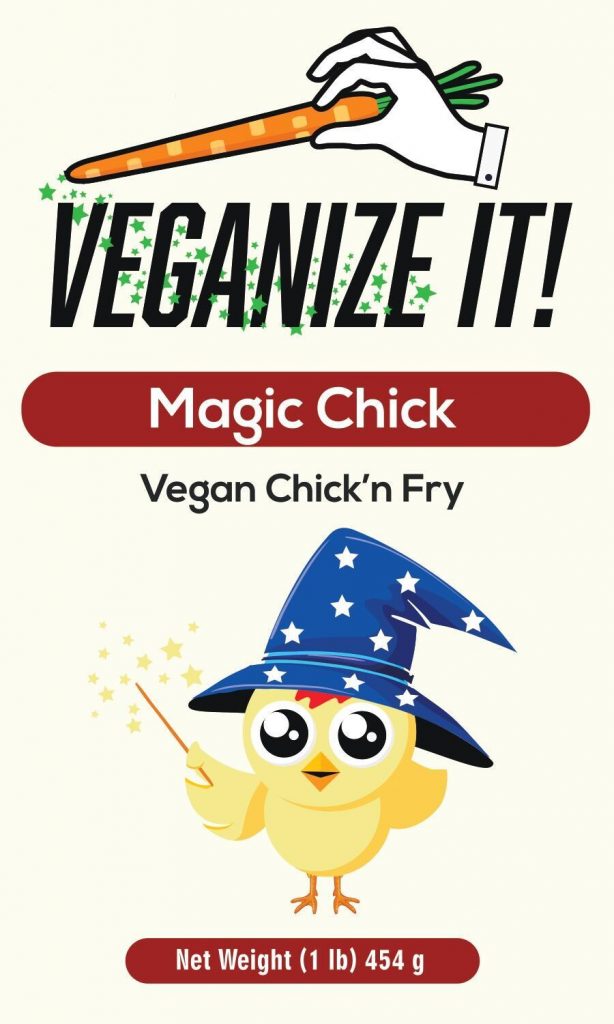 Ingredients
1 LbsOyster Mushrooms
3 TSeasoned Rice Vinegar
4 CUnsweetened Coconut Milk
2 CExtra Fine Ground Rice Flour
2 QtVegetable Oil
3 CMagic Chick Vegan Fry Flour
Preparation Steps
1.Place 2 C Rice Flour, 4 C Coconut Milk, and 1 Bag of Magic Chick in three separatebowls.
2.Preheat 2 qts oil in large pot to 350 F. You may also use an air fryer with similar stepsthat follow.
3.With your hands, gently mix 3T rice vinegar into 2 lb oyster mushrooms and let sit forat least five minutes.
4.Lightly dust marinated mushrooms with rice flour in the bowl.
5.Dip flour coated mushrooms into coconut milk. Do not over soak mushrooms withliquid!
6.Evenly coat mushrooms in Magic Chick flour and then gently place in fry oil or air fryer.
7.Fry mushrooms until they float to the top of the oil and have achieved a light goldencolor. This should take approximately 3 to 4 minutes.
8.Remove fried mushrooms and allow to drain on paper towel for 1 to 2 minutes beforeserving with your favorite dishes. Use as a gluten free and high protein substitute totraditional frying batter!